The Ford Lightning Lives up to its name. 0-60 mph in under 4 seconds.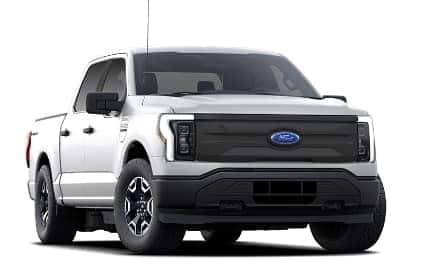 Ford has once again underpromised and over delivered. CEO Jim Farley announced via Tweet that the Ford Lightning with a mid-range battery can go from 0-60 mph in under 4 seconds. A massive half-a-second increase from previously shared acceleration specs initially given by the manufacturer. 
Prior to the tweet, and driven by snippets of information released from Ford, many performance enthusiasts speculated about an almost lackluster performance for this revolutionary electric truck. They were wrong. What makes this announcement so unique is that Ford continues to give conservative estimates only to smash those numbers upon product delivery – this is in stark contrast to many other Auto-Manufactures, who constantly find themselves backtracking on unattainable performance promises. 
For instance, before the F-150 Lightning reached customers this past May, Ford promised an estimated 300 miles of range with the extended battery pack. However, when its official EPA range came in, it was 20 miles better – welcomed news for reservation holders.
The Ford Lightning continues to set the standard for advanced technology and performance with electric vehicles. Expectations are continuously exceeded as Ford takes this amazing truck from its infancy to a leader in its class. 
If you are interested in more information about the all-new Ford Lightning, don't hesitate to contact Schomp Ford with all your questions. And remember, they never charge handling fees.