Schomp Ford Technicians Service All Engine Types – Including Diesel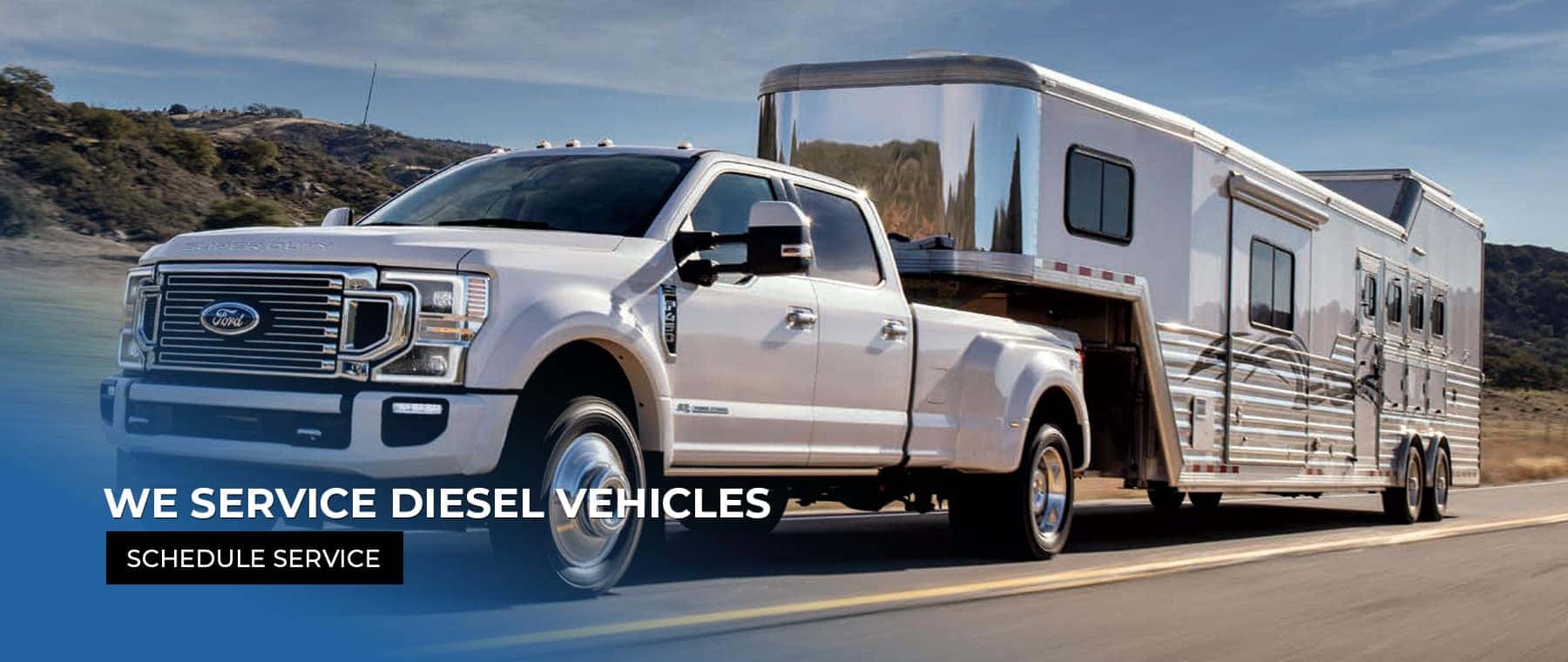 With all the recent fascination with electric vehicles, it's easy to forget that most vehicles on the road are not electrics or hybrids. Diesel trucks still serve an essential role and will need to be serviced.
According to a 2019 report, diesel vehicles comprise 43 percent of U.S. commercial trucks. They range from box delivery trucks to 18-wheelers – and those are just the commercial vehicles! There are also pickups powered by diesel. One of the great things about diesel engines is that they generally last longer than gasoline engines, as long as they are maintained well. And that's something Schomp Ford can do for you.
Schomp Ford can help. We have diesel experts here who can diagnose and service any problems with diesel vehicles – not just Ford's!
Ford has been at the forefront of recent diesel drivetrain and exhaust cleaning technology, including turbocharging, which has made diesel more attractive; it is more efficient because it provides greater power and torque for less fuel. So Ford still offers diesel engines in several models. 
The next time your diesel engine needs a little TLC, Schomp Ford on Havana in Aurora is the place to visit.